HKBU Symphony Orchestra Annual Gala Concert 2022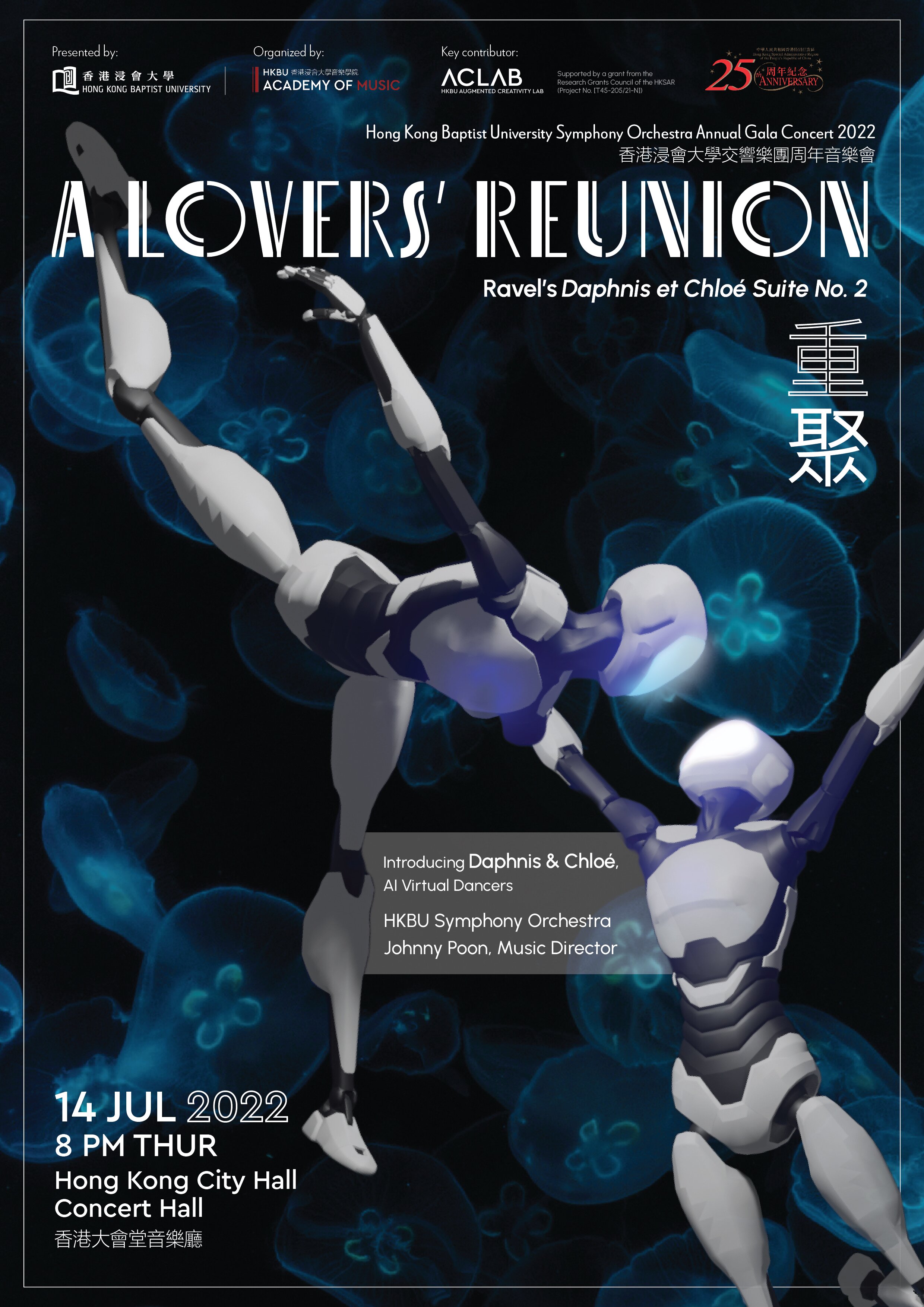 PROGRAMME HIGHLIGHTS
THE WORLD'S FIRST HUMAN-MACHINE COLLABORATIVE PERFORMANCE:
AI VIRTUAL CHOIR & DANCERS X MEDIA ARTIST X SYMPHONY ORCHESTRA
Pearl of the Orient - Lo Ta-yu (arr. Ronald Fu)
A new arrangement for AI choir and orchestra (world premiere)
Daphnis et Chloé Suite No. 2 - Maurice Ravel
Featuring AI virtual dancers Daphnis & Chloé and an AI Choir
ENABLING TECHNOLOGIES
Leveraging the comprehensive art data repository and the new generative AI algorithm models in this project, the project team, led by Prof. Yike Guo (Project Coordinator) and Prof. Johnny Poon (Deputy Project Coordinator), has employed our novel AI technology to develop Super AI Artists that create arts.
BEHIND THE SCENES
VIDEO
Behind the Scenes – HKBU Symphony Orchestra Annual Gala Concert 2022