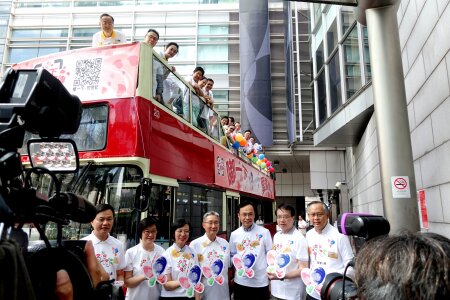 HKBU is committed to leading and facilitating strategic collaboration between the community, industries and academics' research with funding support, consultancy and investigational work. By proactively engaging with the public through various community-based programmes and projects, we seek to deliver the research outcomes of our staff to the external beneficiaries and match the societal engagement as one of the key components of research impact.
From Treasure to Exposure: Collective Efforts of Faculties
Pursuant to the ethos of community and cultural betterment, the Faculty Niche Research Area (FNRA) of our Faculty of Arts embeds impact to society in its research endeavours along three related themes, namely "Well-being", "Value", and "the Public Good". These efforts benefit user groups across the social spectrum, including educators, community practitioners, policymakers, cultural producers and literary audiences. One example is the Hong Kong Literature Promotion Platform. Meanwhile, the long standing commitment of our Faculty of Social Sciences to build the capacity of Hong Kong for social workers, public administrators, teachers, principals, and sports and leisure managers gives the Faculty dense local ties as shown in the Smart Society Lab. Its featured projects with significant social impact include "CLAP for Youth @ JC", "Building Learning Community through a Trans-disciplinary Multi-layer Approach", and "Promoting Positive Youth Development through School-University-Elderly Learning Community". Concerning the well-being of persons with intellectual disability, the School of Continuing Education (SCE) had a collaboration with the Hong Kong Joint Council of Parents of Mentally Handicapped to investigate the dental services provided for them. Another collaboration between the SCE and the World Green Organization focused on the black carbon pollution in Hong Kong, an increasingly alarming issue we face nowadays.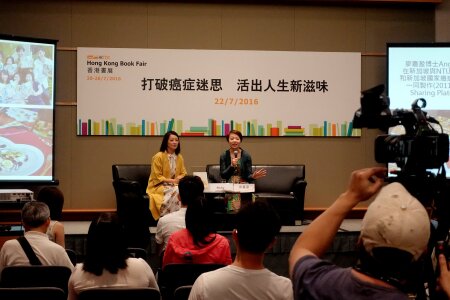 Here, There, Everywhere: Matching Research Outcomes and Community's Needs
As a caring university that strives to bring research outcomes to benefit the society, academics at HKBU always keep abreast of the current affairs and societal issues to ensure their research works accurately match the needs of the public. "Promoting Health through Evidence-Based Persuasive Campaign Strategies", a series of award-winning research projects from the School of Communication, develops persuasive strategies to improve the public's decision making to health issues such as organ donation. The School of Chinese Medicine's University–Enterprise Synergy Innovation Platform aims to become a world-class, multi-disciplinary platform for Research and Development and new drug discovery in Chinese medicine as well as a platform for nurturing talents in scientific research in Chinese medicine with top-notch scholars, experts and enterprises. The Faculty of Science has also established a variety of collaborations to cater for the needs of community, such as partnering with Wisers to research for big data, artificial intelligence and digital media, partnering with Golden Meditech Holdings Limited to develop a new therapeutic approach to the treatment of neurodegenerative diseases, and the establishment of the Institute of Bioresource and Agriculture and Sustainability Gallery. In response to the recent COVID-19 epidemic, the Faculty of Science took the initiative to produce 200 litres of world-standard hand sanitizer (75% alcohol) and collaborated with five non-governmental organisations to donate them to the people in need.
The Train Doesn't Stop Here: More on Engagement and Research Impact
The Knowledge Transfer Office has published its first issue of "Research & Impact@HKBU" in early 2020. It features research which influence a wide variety of phenomena and trends in society. It is available at: http://kto.hkbu.edu.hk/publication/Research_&_Impact@HKBU.