VIDEO
Prof Jiji Zhang: The Convergence of Philosophy and Science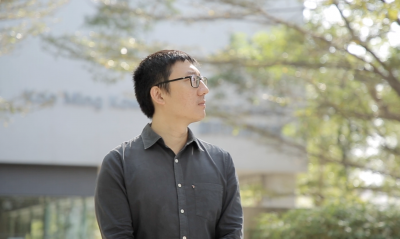 When Prof Jiji Zhang describes his work as a scholar, it is easy to see the interdisciplinarity his research represents. A 2021 addition to HKBU, Prof Zhang seeks to further contribute to the interdisciplinary atmosphere at HKBU by breaking down barriers between the humanities and scientific disciplines.
A philosopher of science, Prof Zhang's research is mainly focused on issues dealing with causal reasoning, reasoning about cause and effect. The study of causality is both a major undertaking in philosophy and relevant to many scientific inquiries that aim to uncover causal structures of their domains. It is therefore a great subject for interdisciplinary research.
Prof Zhang joins HKBU following positions at Lingnan University and the California Institute of Technology (CalTech). He earned his PhD and master's degrees from Carnegie Mellon University and his bachelor's from Peking University.
Research Goals
In order to conduct cutting-edge research on causal reasoning and its applications in artificial intelligence, Prof Zhang looks forward to working with colleagues from across HKBU and other institutions in fields such as mathematics, computer science, and philosophy.
A distinct goal of Prof Zhang's is to put HKBU's Ethical and Theoretical AI Lab on the map. The new lab's potential for serving as a convergence point for humanities scholars and AI researchers is something to watch for in the coming years, according to Prof Zhang.