The Faculty of Social Sciences comprises seven departments: Education Studies, Geography, Government & International Studies, History, Sport & Physical Education, Social Work and Sociology. It is the largest faculty at Hong Kong Baptist University in terms of the number of departments, teaching staff, and undergraduate and postgraduate students. Its mission is to promote academic excellence through harmonising social science research, teaching and engagements with society.
The academics of the Faculty keep pace with the ever-changing society by delivering quality education and research, and contributing to community advancement. In 2017, it became the first faculty in Hong Kong and mainland China to launch an integrated programme of research and exchange on "Smart Societies". Scholars working from within and across disciplinary and professional homes are examining the social dimension of how technology is transforming society, the planet, and the humanity. Drawing on diverse expertise in Geography, Sociology, History, Social Work, Education Studies, Psychology, China, International and Global Studies, Sports, and Political Science, the Faculty has particular strength in three areas related to "Smart Societies", namely: "Environmental and Urban Systems", "Populations and Well-being", and "Learning, Praxis, and Governance".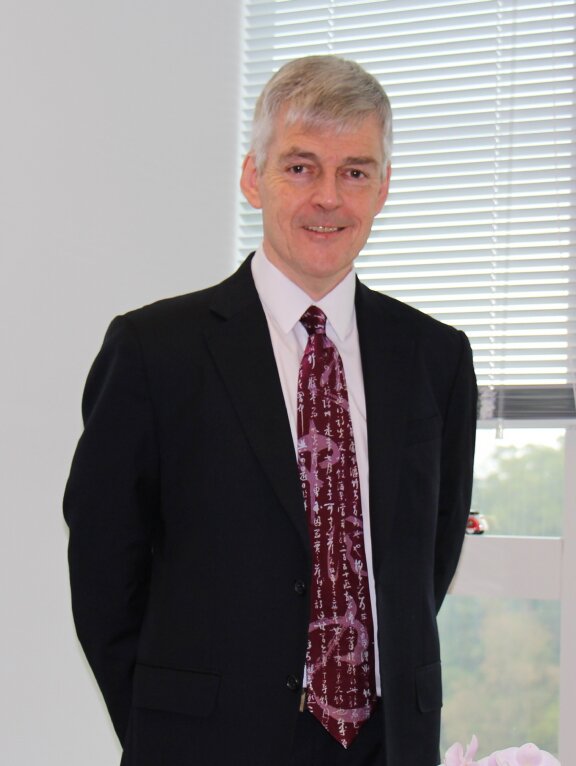 Professor Adrian J. Bailey
Dean, Faculty of Social SciencesChair Professor of Geography
Message from the Dean
Social Sciences at HKBU is distinctive. We combine our strengths in traditional academic disciplines like History, Geography, Sociology, Psychology and Political Science with our long-established and innovative professional expertise in Social Work and Social Policy, Public Administration, Sports Management, Teacher Education and School Management to address key challenges in our Hong Kong home, the region, the nation, and internationally. Our scholarship is often comparative, critical, and community-based.
A core Faculty value is the relentless pursuit of truth. To support this, we invest in academic sustainability by putting student learning first. Our vision – "Engaged social science that inspires success in students" – shows our confidence in our students to make a difference. In fact, our commitment to ground-breaking pedagogic and praxis innovation enables us to recruit globally and – with recognitions such as the UGC Teaching Award in 2018 - be held up locally as a pioneer. You can learn about the latest findings by our community of 80 plus researchers in leading journals, including Nature; imprints such as Columbia University Press, Cambridge University Press; and global media, such as the New York Times. Through such annual events as the Distinguished Social Work Lecture, the AAB Fun Run, and the Graduate Student Global Social Science Conference we engage our community near and far and advance academic understanding to build a better society.
Professor Adrian J. Bailey
Dean, Faculty of Social Sciences
Chair Professor of Geography
Faculty Niche Research Area
"Smart Societies" are those where technology assists people to lead improved lives. We are problem-driven, and integrate knowledge in an ecosystem that focuses on areas of key significance to China and Asia, including:
Environmental and Urban Systems (including, smart cities, smart energy, smart heritage, smart home, resilient cities, global change and evolution, planetary urbanization)
Populations and Well-being (including, smart ageing, ethnic and racial studies, transnational networks, digital family hoodhealthy living, active ageing and cognitive stimulation, digital health care systems, exergaming and esports)
Learning, Praxis, and Governance (including, egovernance, smart school, disintermediated education, citizen science, data analytics applications)
Research Centres
VIDEO
What is Social Sciences?