Against the backdrop of a fast-advancing technological world, the convergence of arts and technology has ushered into a new era of art technology (Art Tech), disrupting how humans create, receive, and respond to arts and culture.
This research project, "Building Platform Technologies for Symbiotic Creativity in Hong Kong", stands at the forefront of the arts and science nexus, harnessing the power of science and technology to radically advance human and AI interaction. It aims to contribute to the long-term sustainability and viability of the arts ecosystem in Hong Kong, exploring new opportunities that AI-based Art Tech could bring to our city. This will enable new modalities of artistic creation and consumption triggering important socio-economic impacts, thus stirring up a powerful rippling resonance in areas such as business, healthcare and education.
Leveraging the recent development in AI technologies, Art Tech will radically change the art world and creative industries, creating significant social, educational, and economic benefits in Hong Kong and the Greater Bay Area. This research project is well poised to offer a powerful interdisciplinary framework to address pressing societal challenges we face in a post-COVID pandemic era, and brings new opportunities for broad and meaningful socio-cultural-economic growth in Hong Kong.
Professor Yike GUO
Project Coordinator cum Provost of the Hong Kong University of Science and Technology
"This research project has secured funding from the Research Grants Council (RGC), demonstrating that Hong Kong attaches great importance to the development of artistic and creative technologies based on AI. This project stands at the forefront of the arts and science nexus, harnessing the power of science and technology to advance human and AI interaction in art creation. It will foster a new direction in art created by both humans and machines.


We will spare no effort in building a world-class AI art creation platform, and it will drive a new revolution that transforms the creative and cultural industries. It will enable Hong Kong to assume a leading position in art-tech on the global stage."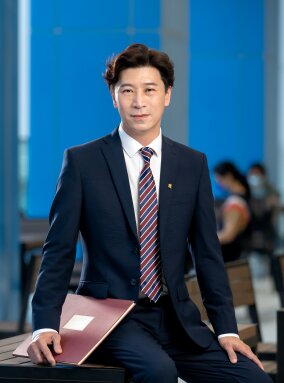 Professor Johnny POON
Deputy Project Coordinator cum Associate Vice-President (Interdisciplinary Research) of Hong Kong Baptist University

"This is the first time that major funding has been allocated by the RGC for an art-tech project. We will develop platform technologies for symbiotic creativity, providing unlimited art content for humans, including an art data repository, an artificial intelligence (AI) creative algorithm system, a research theatre, a digital art and policy network, and some unique and creative application projects, to usher in a new era of art technology.


The platform will also enable the audience to immerse themselves in a virtual world, and help the artists to go beyond the traditional forms and boundaries and communicate and interact with the audience in new ways."
Event Highlights
Hong Kong Baptist University Symphony Orchestra Annual Gala Concert 2022
Date: 14 July 2022 (Thu)
Time: 8:00 PM
Venue: Concert Hall, Hong Kong City Hall
To celebrate the 25th anniversary of the establishment of the Hong Kong Special Administrative Region of the People's Republic of China, we are privileged to present our transdisciplinary research in AI-powered visual and performing arts in this concert. The artworks are created by our Super AI Artist model, by harnessing the powerful art data repository and the new generative AI algorithms.
Human, Machine, Art, Creativity:
An International Symposium
Date: 7 - 9 August 2022
Venue: Pier 1929, Western Monastery, Hong Kong Convention and Exhibition Centre
This international symposium will gather world-renowned researchers from academia and industry, crossing different expertise areas, to jointly discuss emerging topics in Human-Machine symbiotic art creativity, including the enabling technologies of symbiotic art creation and manifestation, the aesthetics and cognitive values of symbiotic art creativity, a new trend of art economy with Web 3.0, new issues raised in the new form of art society, and the impacts on art community stakeholders, etc. We aspire to push the creative boundaries by unveiling the future of art with Artificial Intelligence.