返回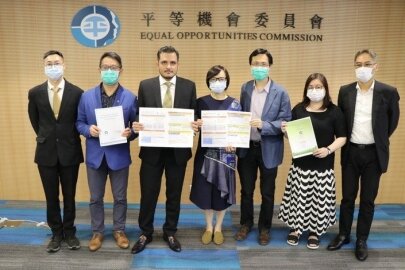 The Centre for Youth Research and Practice (CYRP) at HKBU conducted "A Study on Education and Career Pathways of Ethnic Minority (EM) Youth in Hong Kong", which identified a series of obstacles encountered by ethnic minority youth in their education and career pathways, including structural difficulties in learning Chinese language, and fewer opportunities to receive support on setting education and career goals at an early stage. The research was commissioned by the Equal Opportunities Commission.
The study was conducted by Dr Esther Cho, Associate Director of CYRP, as well as Dr Simon Chan, Dr Chan Bing-kwan, and Dr Chan Yee-may, fellows of CYRP. The research findings were announced on 22 June. Through a mix of qualitative and quantitative methods, the research team analysed the experiences and views of nearly 1,400 ethnic minority youth and their parents, ethnic Chinese students, teachers, social workers and employers.
The research team published a practical guidebook on education and career planning for ethnic minority youth to use as a reference, and they also made recommendations in four aspects, including improving Chinese language proficiencies, providing more employment opportunities, strengthening support networks, and cultivating a multicultural environment for ethnic minority youth.
Please click here for the research report and the practical guidebook.