BACK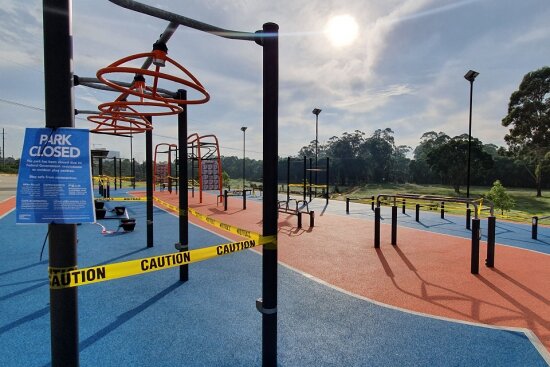 The COVID-19 pandemic has significantly disrupted the global sporting calendar. Since the beginning of the pandemic, a number of major games, international sporting events and competitions have been cancelled or postponed. At the same time, some athletes have been facing physiological and psychological challenges due to prolonged quarantine or confinement.
In an editorial, Professor Julien Baker of the Department of Sport, Physical Education and Health, and his colleagues outline the financial impact COVID-19 has had on the sport sector, and they also examine how pandemic-led social confinement has affected athletes' health and performance.
The editorial was published in a special issue of the Journal of Risk and Financial Management, which is titled "Transnational and Transdisciplinary Lessons of COVID 19 From the Perspective of Risk and Management".
Income loss due to cancellation of sporting events
The cancellation and postponement of sporting events worldwide have disrupted governing bodies, organisers, teams and athletic performers, and this has also prevented the continuous streaming of live sport, write the authors. Professional sport and its competitive leagues suffered from a loss of income from concessions and sponsorships, although the worst losses came from decreased broadcasting revenues. Sponsors who rely on exposure from events, endorsements from players and retail sales have also faced economic consequences.
According to the authors, governments can help boost the sport sector by providing short-term relief packages to local sports clubs and introducing tax breaks for sporting events to attract tourists. The authors also point out that grassroots sport and consumer demand for sport contribute positively to public finances, therefore policymakers should invest in grassroots sport and distribute funding from elite leagues to lower levels in order to encourage greater participation in sport.
Impact on sportsmen
In the editorial, the authors note that elite athletes have been severely affected by preventive measures, such as the closure of local venues, social distancing regulations and lockdowns. It is extremely challenging for athletes, especially those involved in team sports, to complete their usual training programmes. Moreover, quarantine and confinement can lead to adverse detraining effects on physical fitness, including negative changes in body composition and body mass, as well as the capacity of the neuromuscular and cardiovascular systems.
The authors refer to research analysing the psychological impact of the pandemic, particularly how social distancing practices have had a detrimental impact on athletes' psychological health. However, elite coaches and athletes can focus on confined training methodologies. As training during confinement tends to concentrate on strength, power and muscular endurance exercises, therefore athletes can use the time in confinement to focus on the weaker aspects of their physical and psychological performance, and complete relevant recovery activities to allow for supercompensation, which refers to the ability of athletes to perform at a higher level than before the training period.