BACK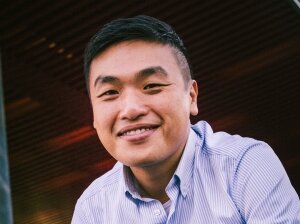 The Emigrants by Dr. George Tsz-Kwan Lam, Associate Professor of the Department of Music at HKBU, has been released as a digital EP available on all streaming platforms.
A documentary chamber music work, The Emigrants weaves instrumental music for cello and percussion together with recordings of oral history interviews with emigrant musicians living and working in New York City. Discussions of immigration in the United States typically concentrate on how foreign nationals stay in the country: how long they can stay, if their stay is legal, and what the ramifications of their stay are, etc. The Emigrants, however, shifts the focus to their experience as emigrants in seeking to understand what these individuals left behind. By creating a chamber music work informed by a documentary process, Lam wanted to engage in a dialogue between the audience, the musicians (both live and recorded), and the stories. The Canadian music website PanM360 recently featured an interview with Lam about his creative process in working with text and music in The Emigrants (https://panm360.com/en/interviews-panm360/george-tsz-kwan-lam-departs-et-destinations/).
The cello-percussion duo New Morse Code (http://www.newmorsecode.com/) commissioned The Emigrants and premiered the work in December 2018. A new studio recording is now available on all major streaming platforms including Spotify and Bandcamp. To listen to The Emigrants and to learn more about the project, please visit https://www.gtlam.com/emigrants.