BACK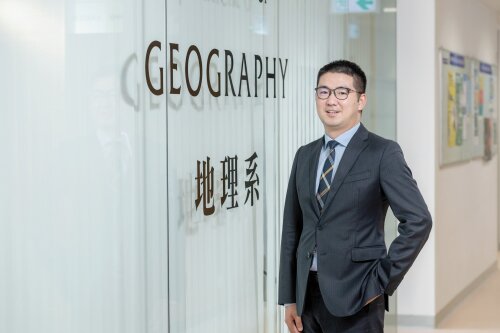 Dr Gao Meng, Associate Professor of the Department of Geography, has been awarded the Xie Yibing Youth Meteorological Science and Technology Award 2022 for his contributions to understanding of the interactions between aerosol pollution and weather/climate in Asia at different scales, and improvements in predictions of aerosol pollution.

The Xie Yibing Youth Meteorological Science & Technology Award was established in memory of the renowned meteorologist Xie Yibing for his contributions to China's meteorological development and training talents. It encourages young talents and students in the field of meteorology to inherit and carry forward the scientific spirit of the old meteorological pioneers, and to commend the young talents who have made outstanding contributions to the development, reform and innovation of meteorological science and technology. This award is an important award for young scientists in the field of meteorology of China. Since its establishment in 2008, 92 young meteorologists have received this award.

This year, the judging panel selected a total of six outstanding young scholars upon rigorous review. Dr Gao is one of the six awardees this year and the first scholar from a Hong Kong university to receive the Award. "This award is an encouraging recognition of my cumulative work over the past years. I particularly would like to acknowledge my team members for their efforts and good work on this theme, and my collaborators and colleagues at HKBU for all the support", said by Dr. Gao.

Dr Gao's main research interests include air quality modelling, chemistry-weather-climate interactions and environmental health. He has published more than 100 peer-reviewed papers in top journals, including Science Advances and Nature Communications. He was awarded the Atmospheric Sciences Division Outstanding Early Career Scientist of European Geoscience Union in 2020 and was invited by the US Department of Energy to attend the Atmospheric Chemistry Colloquium for Emerging Senior Scientists in 2017. He is currently member of the World Meteorological Organization Global Air Quality Forecasting and Information System (GAFIS) steering committee.